101 Dizengoff st. (1st floor)
Tel Aviv, Israel
+972 - (0)3 - 62 91 789

LATEST WORKS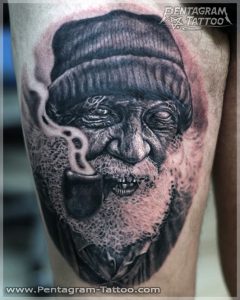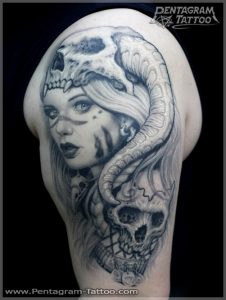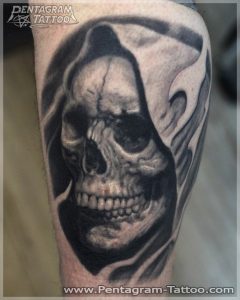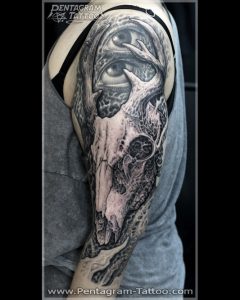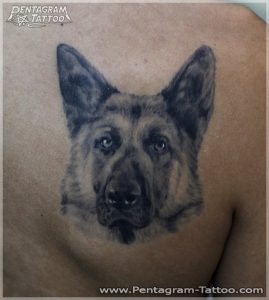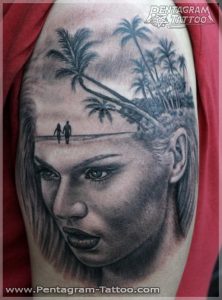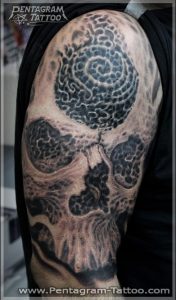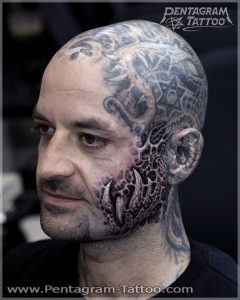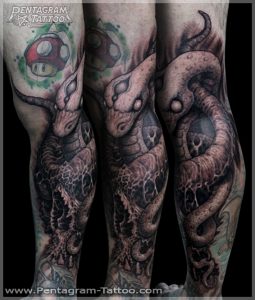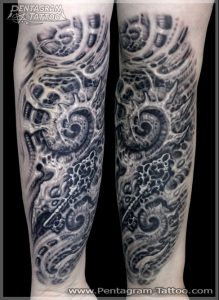 PENTAGRAM NEWS
7/2022 - NEW!!! Limited edition art prints!

New in our online shop! Limited edition prints of Roey Pentagram's art!
Every piece is printed on high quality 300g/170g chrome paper, numbered 1 to 66, and hand signed by the artist!
Check it out on HERE!

5/2022 - The online shop is up!

From now on, you can purchase on the Site and get in the mail: piercing jewelry, original paintings by Roey Pentagram, official merchandise of the studio, and more… Visit the SHOP!

3/2022 Roey flies to Switzerland!

Due to Covid, Roey's on-the-road activity has almost completely stopped. This March it will be renewed, starting with Altdorf, Switzerland.
Please contact us for more details!
For other dates and locations – check the On the Road section of the website!

Art exhibition by Roey Pentagram!

6/6/2020 is Pentagram-Tattoo's 20's b-day, and to celebrate it, we will make at the studio an art exhibition of Roey's paintings! 8pm. Free entrance!
Here is the event page on Facebook.

20th Anniversary of Tattooing!

On Nov. 29th 2017 Roey indicates his 20th anniversary as a tattoo artist. We would like to take this opportunity and thank all our loyal clients for your help and support over the years!