About The Studio
Pentagram-Tattoo is a tattoo and body-piercing studio, which is located at the center of Tel-Aviv, Israel. The studio is run and managed by Roey Pentagram, who has been tattooing since 1997. Roey is a talented painter. If you haven't found a ready made design to your liking – he will design a custom tattoo for you.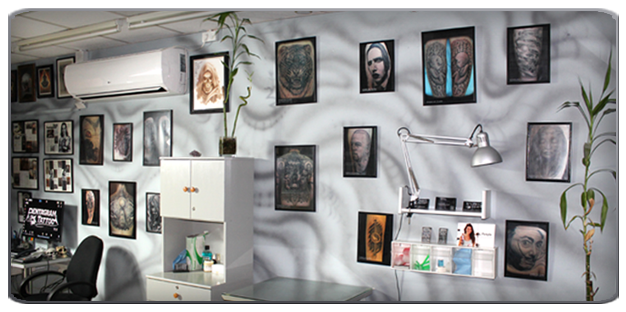 At Pentagram-Tattoo we choose quality over quantity, and unlike the growing commercialization of many tattoo-studios, that are slowly turning themselves into "tattoo-factories" – we are a small quality staff that give personal treatment and attention to every customer, as befitting a serious issue as a tattoo. Pentagram-Tattoo operates by appointment only, a fact that allows the artists to give time and decent attention to each tattoo, and gives the customers a relaxed and intimate feeling during the tattooing process.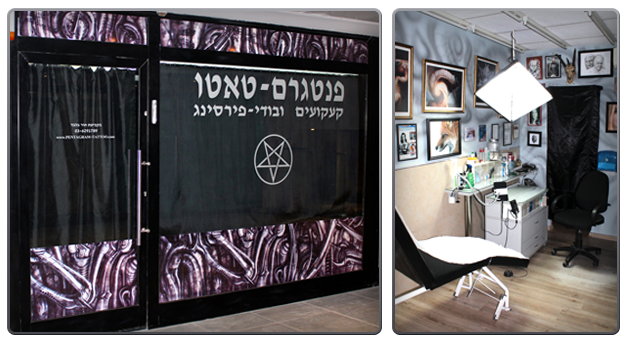 Sterilization
All sterilization meets or exceeds hospital standards that are constantly supervised by the Ministry of Health. The working set-up for each customer includes: a new sterile needle, fresh ink in a new cup – in the case of a tattoo, or new sterilized jewelry – in the case of a piercing. The devices which are not for single use – are cleaned in an Ultrasonic, and sterilized by autoclave. The tattooing or the piercing process is done after disinfection of the skin, while using gloves, and special wrappers for the whole working area.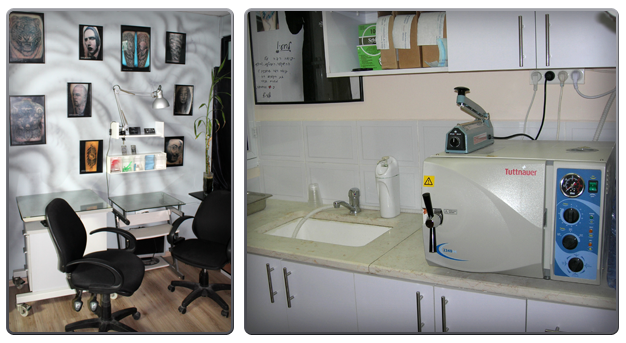 Quality
Roey Pentagram is an award-winning artist. He has many years of seniority in the business, and his skills are known all over the world.
The devices, inks, and jewelry are made by the world's best firms, and their quality is the absolute finest. The ink we use is 100% vegan friendly.